Hello Everyone!
Welcome to The Ivy Bee, a place I hope you'll find has a wide variety of gemstones and designs that you can wear on any occasion - at what I hope is a reasonable price.I thought I'd give you an idea of what goes on behind the scenes at Ivy Bee HQ, AKA my house. I work from home, and all of your lovely gifts to yourself and others are carefully created by my hand in a place I love and feel comfortable. It's an old house from 1635, lots of beams and history, you can see it in the photo above!
The Job
I do all of my photography and website work in house: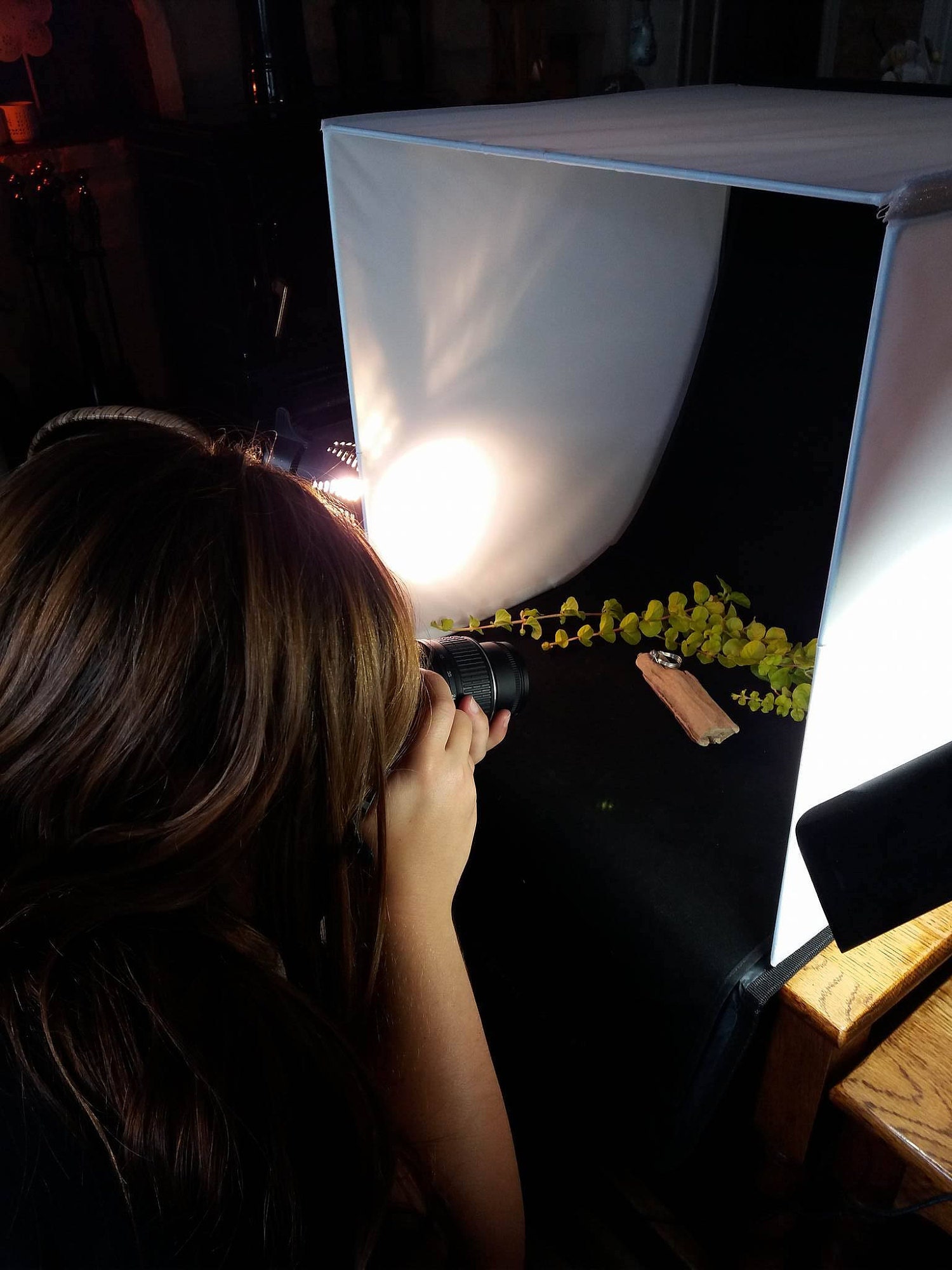 Although this photo shows a light box, I also like to use the outdoors which adds a calming and authentic handmade feel to all of my items. I toyed with the idea of the standard BLACK, WHITE background as you'll see on most of the items on eBay, but this takes away that personal feel.
I use a Nikon D3200,  which is a standard DSLR camera. It has more options and settings than I could possibly ever begin to use. I'm almost ashamed to say that I use automatic for the majority of my photos - but then again it gets the best results so I'm not complaining!
The Making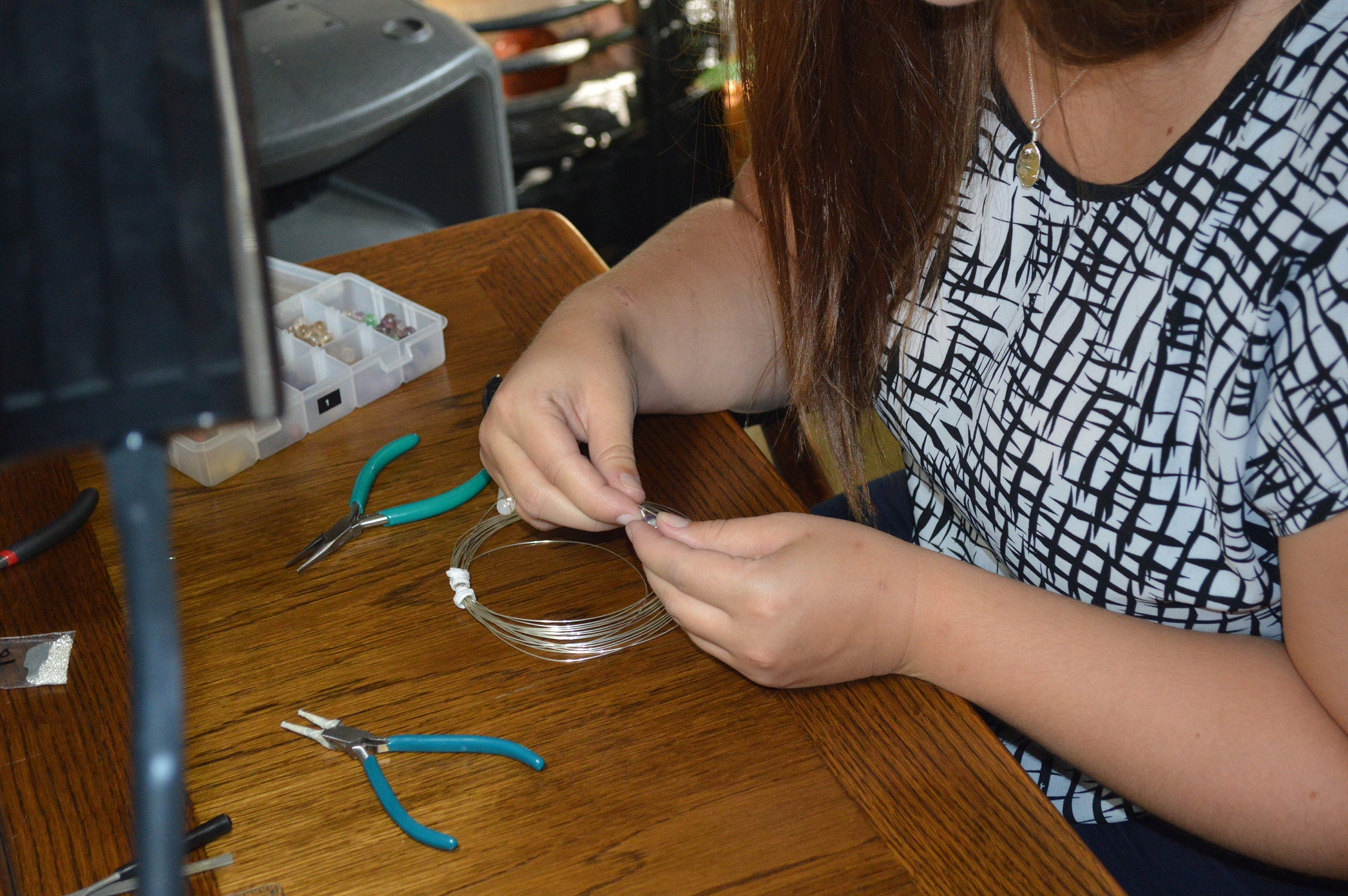 As you can see, I make all of my jewellery by hand, using hand tools or a dremel for more "traditional" non wire wrapped pieces. I love doing this as it really lets me connect with the gemstones and the pieces as they come together.
All of my gemstones and materials are selected from reputable suppliers so you know you're getting the best quality and "the real deal". I love to pick out the best ones that I can for each and every one of your orders, it's not just a blind choice - I want you to love your new jewels as much as I do!
The future
I'm always looking to work on new things, and recently I just bought an electroplating kit... Stay tuned to see how things turn out!
Today however, I created some long drop earrings with black tourmaline for protection against negative energies. I know I'll be wearing mine every day from now on, and you can too! They're listed now in my shop.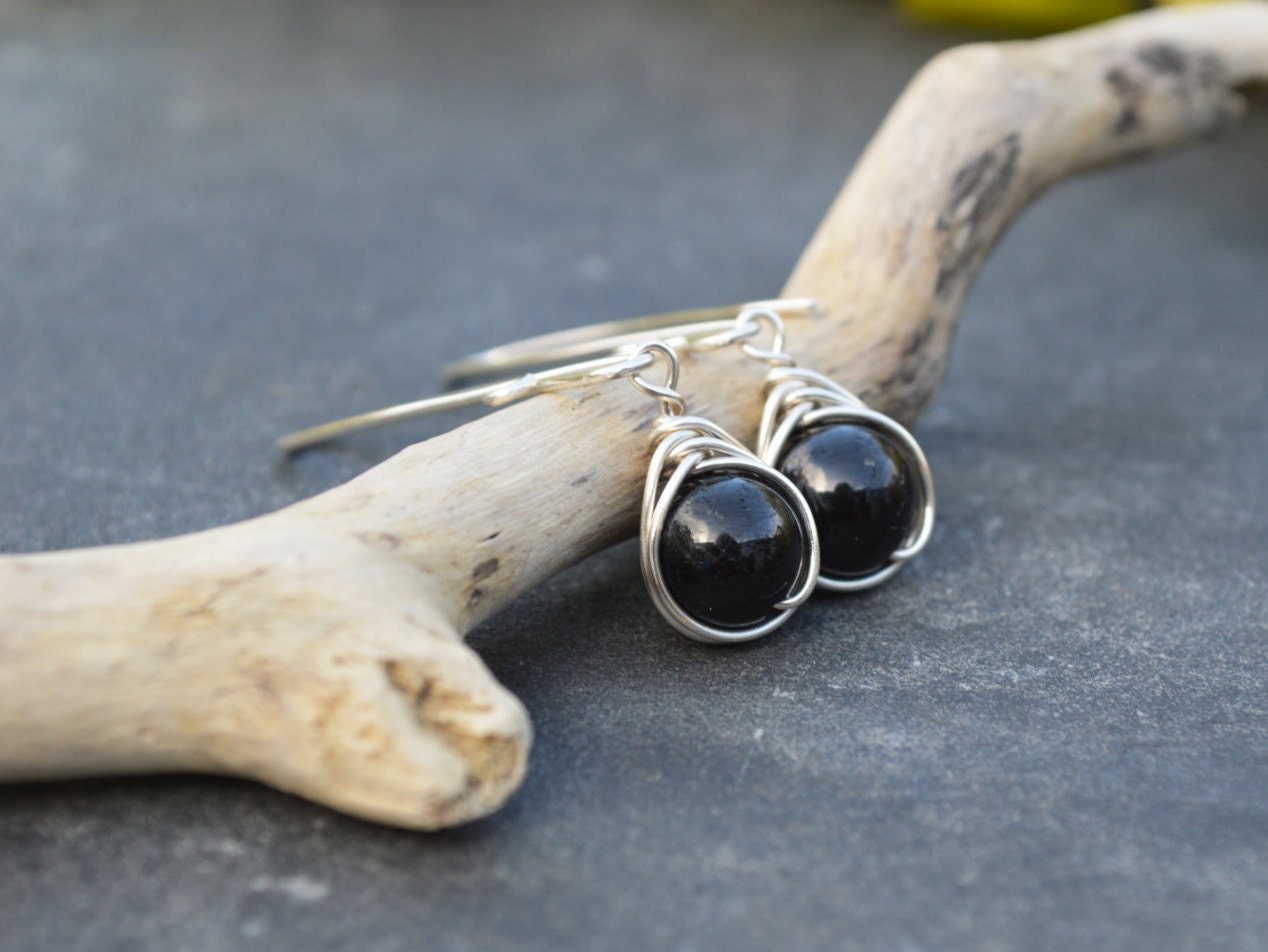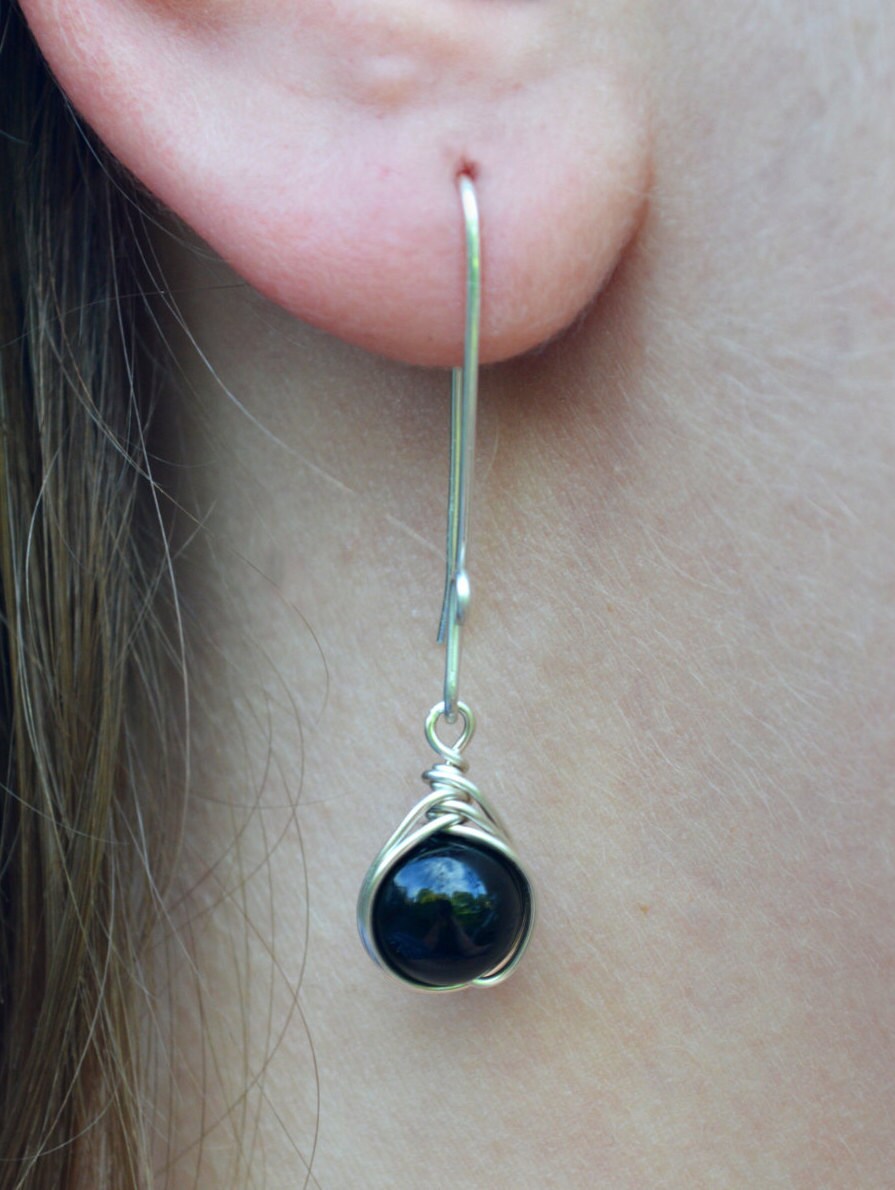 That's it for now!
See you all soon.
Courtney x